MODEL TITO SERRA
PHOTOGRAPHY BY FLY BOY CITY
YOURS TRULY
MIKE MIZZLE
hes name is tito serra... he is a body builder from puerto rico... this kid is only 19 years old.... big kid huh??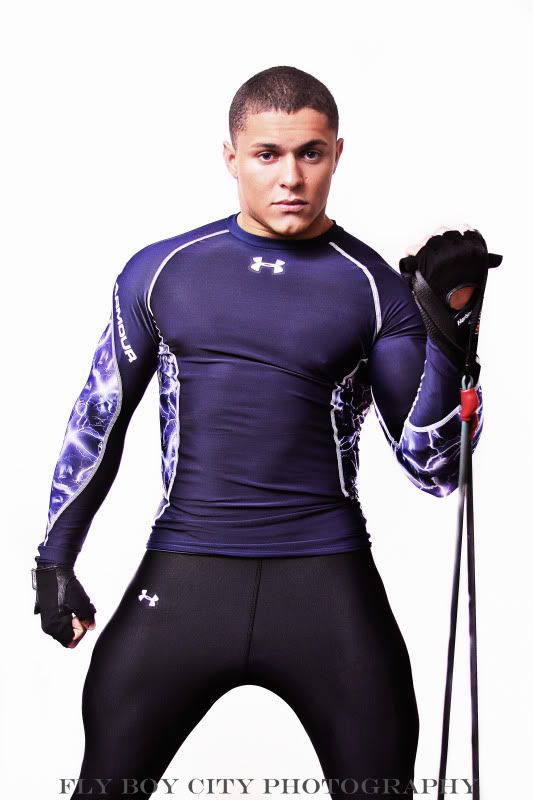 I met tito here at my gym in jersey.. i always see him exercise lifting everything heavy in the gym... i would have never thought he was that young... hes first words to me were yo wats good my name is tito whats your name?? i said oh umm mike lol....
He says to me guess how old i am.. i said umm you're 25.. naa i am only 19....
i have never shot a model as muscular as him so i immediatly thought to myself photoshoot... i knew he would be interested before i even asked him... especially on hes facebook page, he seemed very photogenic...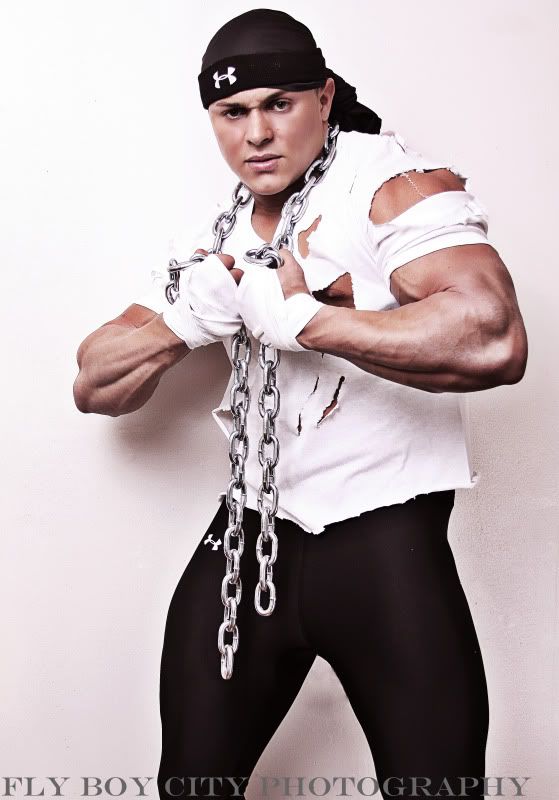 Now this photos of him in the ripped shirts... i wanted to express hes muscularity.. it was a last minute idea.. i didn't want to just shoot him in under armour gear, since i shoot everyone else in the same style of gear...
so i took one of my brand new V-NECK t-shirts and hand made the holes... i wrapped my scarfs around hes head.. and the white wraps in hes hands were the left overs from the ripped shirt he has on...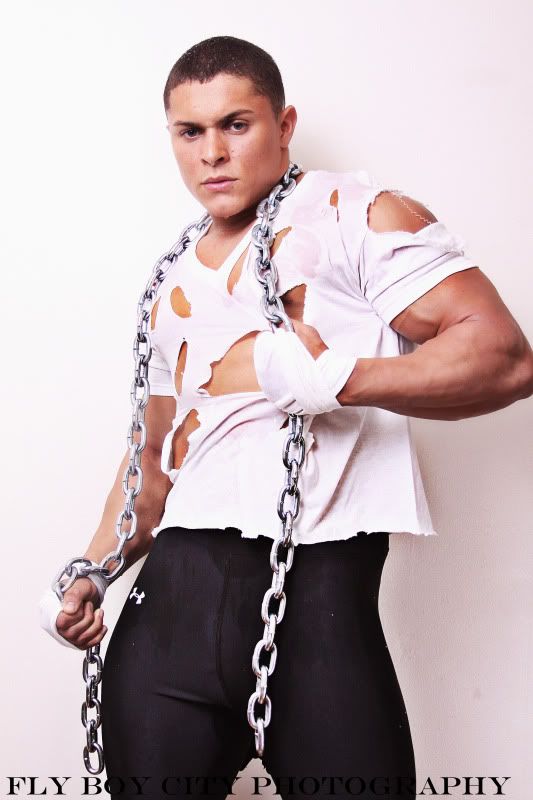 great guy... very fun to be around especially in the gym.... has my personality, he is always wanting and willing to help anyone in need..