Model alba
So i asked my sister to teach me how to do make up, especially when a model shows up to shoot unprepared, i woun't have to get a make up artist i can just apply the make up myself... she says why do u want to learn how to do make up?? my responds was it makes things alot easier..
so as she was explaining to me, the different kinds of foundations and conceila, lipsick how to apply eye shadows the different colors e.t.c,
i was thinking to myself naa that sounds like alot of work and it'll take too much of my time lol...
so i went on my computer and grabed a pic of model friend alba and i applied make up in photoshop digitaly... maybe if i can do it in photoshop i wount have to physically go through all that work lol...
here is the before and after...
BEFORE- RETOUCHED AND DIGITAL MAKE UP
AFTER -RETOUCHED AND DIGITAL MAKE UP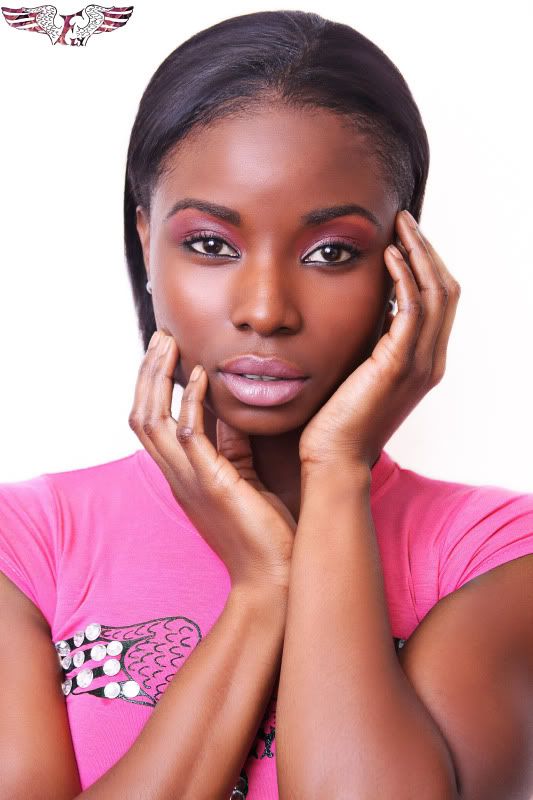 if u noticed I applied pink lips stick to her lips, i also applied pink eye shadows under her eye brows in photoshop, i cleaned her skin and brighting the background...
FLY BOY CITY!!!